Rob Loss & His Ill-Advised Monochord Orchestra - Serviceable Seasick Samba
"Rob Loss" is but one entry in a never-ending stream of pseudonyms for a multi-instrumentalist, pointlessly-trained composer and sometimes-academic who has wasted his life on music. His Ill-Advised Monochord Orchestra is actually just multiple live / unedited overdubs of an 8-string Allen Melbert lap steel guitar in a ridiculous tuning for which it was never designed (Mr. Loss begs that you not judge the lap steel as an instrument by his contribution to Add Rhythm II). More of Mr. Loss's infrequently-created music, none of which sounds even remotely like "S. S. Samba," can be heard at his website http://lossfoundation.com, with a smattering of other, thankfully brief recent experiments at https://soundcloud.com/lozzfabulous/.
Now - Repurse the Pass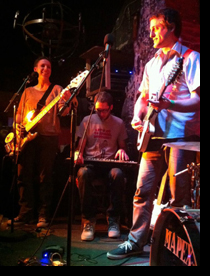 'now' was founded in 1998 with the aim to bring together adventurous multi-instrumentalists who are as much in love with analogue synthesisers and electronics as they are with guitars, percussion and traditional instruments to play catchy, exotic, messy, experimental pop.
"Pursuing their offbeat, off-kilter and occasionally off-the-wall mashup of lo-fidelity experimental pop music and uptempo kosmik grooves at the fringes of undergound and overground success, NOW continue to demonstrate the tireless heart of their being is something close to an unsung national treasure." - Freq Zine
Nil By Nose - What Would Compliment My Rhumba?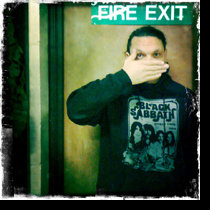 Nil by Nose is a knob twiddler that gets there by luck rather than judgment!

https://www.facebook.com/NilByNose
Justin D Fink AKA The Castle - Father Captain Rides Again
Static - Witch House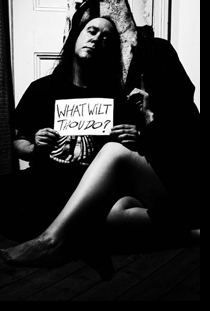 Static has reconvened after 20 year hiatus to explore the dark world of music and infernal rites.
This is an exploration into the dark heart of its creator who has now retired back to his small cottage on the outskirts of the Grimpen Mire to practice the black arts and read old copies of 'Look In' comic from 1972.
No genre was harmed in the making of this music......
Pino Masso - Rumbabarama
Spaceship - The Last Gasp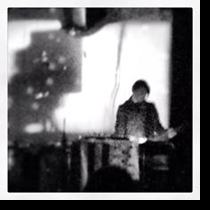 Spaceship is the recording and performing name of Mark S. Williamson. Active, on-and-off, since the mid-nineties.

Mark has released music on Fuck Off & Di, Apollolaan and his own Spaceship Pictures label.

In 2012 Mark appeared at Supernormal as a member of Stephen Bradbury's Black Tempest, a role he repeated at 2013's Terrascope/Thought Forms endorsed Woolf Music as well as executing a solo Spaceship performance.

2013 also saw the first release by Mark's new side project, Crock Oss,a Spaceship album; Kelvedon Hatch. Mark rounded off the year with a curiously festive set at Brighton's Outer Church.
Iona Tanguay - Pear Drops at the Fair
Silent Invisible Radiation - Do Not Hang With The Negative
Silent Invisible Radiation is the latest (& 1st solo) work by Neil Mackay who previously & still occasionally plays with: Loop, The Hair & Skin Trading Company, Juicy Eureka & Unity Gain. He has just started his own record label Escape Velocity Records. Resides now in Auckland New Zealand & is free...

Zali Krishna - Clickbait
Zali Krishna is a multi-instrumentalist improviser/songwriter/bricoleur and multimedia artist with fingers in many pies and his head firmly in the clouds. He plays electric sitar with drone duo Raagnagrok, digressive guitar with psych-prog landscapists Durga, and riffs hard with apostrophist pioneers Searchin' as well as recording and performing solo under many noms de guerres: Entropy Circus, Krishna, The Benelux, Royal Free Electric, &c. In 2014 he has completed the download-only solo album: Arrivederci.
Tom Furse - Discothèque Vimana
Adrian Carter - O's Tango
Clare Whitney & Joe Button - Plumbdown & Scrabble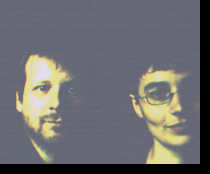 Clare Whitney and Joe Button are simple, well-meaning rural folk and we must make allowances accordingly
Drift of Signifieds - Ist est Sicher? Ist est Samba?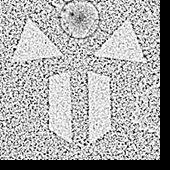 The sounds of tarmacadam and road tools being used to extract teeth underneath the arches in a display of back-street dentistry rarely found outside Hy Brasil. Featuring the voices of MC Digi-duppy, Frankie Harmonia and Amity Joy Dunn.
Drift of Signifieds (DoS) is an electronic music project, initiated in 1995 in north London and active sporadically since then.
Susan Stakeout - Cruel World
Susan Stakeout is LAPD's favourite detective-songstress. Her music is made of late nights, coffee and doughnuts, and may not make sense after 1989. She hopes that you have an alibi.
Dessicant - Haunted by Night
Tobias Van De Peer - Freedom For Malvinas Flytrap
Many forms has he taken.
You may know him as the groundbreaking computer game soundtrack artist, or (psychedelischen Sound-Guru as the german press once really dubbed him).
Or as the Acid Jazz maverick guitarist and writer from Groove Connection who rubbed shoulders with Jamiroquai, Zem Audu, Fela Kuti, James Taylor Quartet, Afrika Bambaata, Erykah Badu and The Wurzels.
Or as the electro-kosmiche blues tripper with faux swedes Kilkë.
Now, at the end of music history, all in Rock has been done, all riffs have been written, all value lost.
Owning far too many records to be ignorant of this, he holes up in his bunker tinkering with formulas in vain to find the neu. Lately he has noticed the rest of the world merely rehashing the same old stuff brazenly but with a change of trouser tightness, and then bashing the proles into submission with social media and strange jerky visuals. Out of bitterness, in 2013 he has now finally decided to join in and set things straight with some fifth generation Zep riffs, crude Django guitar, half-baked indian music ripoffs and some truly tight trouserage.
Integrity be damned, its nice to get out of the bunker once in a while for some fresh air...
Dolly Dollycore - Speed Dream Shuttle Spree
Orlando - Theme For A Telepathic Amphibian (prototype)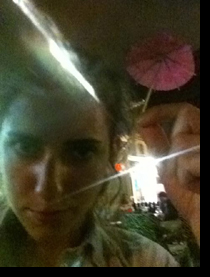 Cathy Lucas AKA Orlando AKA half of Earth Moon Earth AKA 1/5th of Fanfarlo was voted in high school as 'most likely to be a sad circus clown'. Since then she has made a career out of acting the goat; she is Aries after all. As a child all she ever wanted was a twin, but she engulfed her only chance at one very early on as a prepartum jumble of cells. This remains a source of sadness.
Marion Andrau - Samba Bhla Bhla
Ronny Wærnes - Booga Tango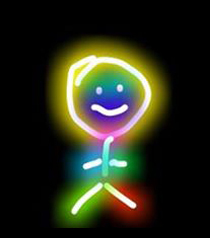 His works sometimes radiate a cold and latent violence. At times, disconcerting beauty emerges.
The results are deconstructed to the extent that meaning is shifted and possible interpretation becomes multifaceted. With a conceptual approach, he seduces the viewer into a world of ongoing equilibrium and the interval that articulates the stream of daily events.
Moments are depicted that only exist to punctuate the human drama in order to clarify our existence and to find poetic meaning in everyday life.
Resistance Bliss - Blonde Ice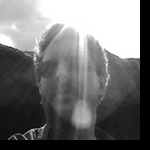 Resistance Bliss is a time-travelling psychoanalyst and erstwhile member of The Stella Maris Drone Orchestra. Armed only with a winning smile and an old Yamaha keyboard he recorded this track in the basement of an abandoned soft drinks factory in the Danish city of Aalborg. His only audience was a local health and safety inspector, a stray dog and a professional tennis player currently serving a 3 month ban for the inadvertent consumption of a performance enhancing substance.
Simon Reuben White - Virgin Queen Piping
Teri Reed - Gonna Make You Sweat Gonna Make You Groove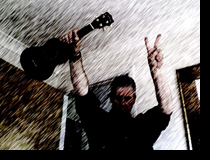 Teri Reed lives deep in the heart of Suffolk UFO country with his wife, son and too many guitars.
He started life as a recording studio tea boy during the 80s punk explosion, making tea on Never Mind The Bollocks, before going on to engineer albums for Kate Bush, The Who and Paul McCartney.
Parting from the world of sex and drugs and rock n roll with his hearing and sanity almost intact he then spent two decades stretching that fragile sanity to the limit as an IT consultant.
He now wastes his spare time writing romantic fiction, indulgent guitar epics and, clutching a ukulele, looking for open mic events.
Body 13 - Still Tide (Version)
Thumbalina Von Doom - The Power Tango
Master Taurus - Nova Boss Meander
Master Taurus is an entity that imposed itself on artist musician writer and filmmaker Phillip Raymond Goodman, through a series of psychotropic images of the emaciated worlds devouring wolf fenrir, the chemical and archetypical composure of the images ate part of Phillips brain and master taurus replaced it, since then the grey master has developed his own story and methodology.